Galbobain répond à vos questions :

+33 (0)1 47 65 89 62
Nous écrire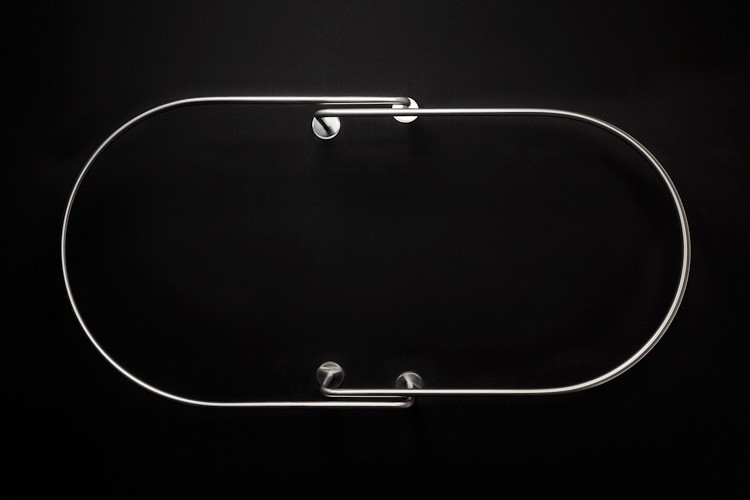  
Oval ceiling shower rod 90 - GalboTwins
For island bathtub and italian-style shower in the middle of the room, with a length of 130 cm to 170 cm
Garanties sécurité (à modifier dans le module "Réassurance")
This shower curtain 's rod allows to realize in the middle of room a very spacious, functional and aesthetic oval textile shower booth to equip an Italian style shower or all the bathtubs islands.
The length of the booth depends on the position of both rods composing the model and can vary between 130cm and 170cm.   
The specific shape of this model allows both necessary shower curtains to cross themselves at the level of their junction and so assure a perfect protection against spatters.
Technic informations
Tube, caps and plates in brushed stainless steel 304L - brushed grade 220
Diameter of the tube: 25 mm 
Diameter of the plates: 90 mm
Supplied together with Hilti's plugs and stainles steel screws
Sizes of the 2 suitable curtains
H = various x L = 260 cm (see the curtains)
Product Details
Material

brushed stainless steel 304L - brushed grade 220

Dimensions hors tout

Diameter of the plates

90 mm

Weight

Customs code

73012000007

Warranty

10 years

Supplied with

Hilti's plugs and stainles steel screws (4 per plates)

Pose

Package dimensions

97,5 x 100,6 x 25,9 cm

Package weight

7,87 kg

Manufacturing

French