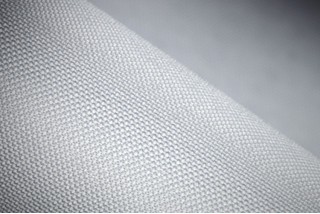 GalboBain offers a range of top-quality synthetic shower curtains made of superior woven polyester.
These shower curtains are flexible yet thicker than industry standards (210g/m²), are weighted naturally and do not require a sealing cord. With their specially made hems, GalboBain shower curtains are designed to prevent mould growth and to keep their original appearance for many years.
A stylish and practical mounting system:
GalboBain has developed an exclusive and unique mounting system comprising a reinforced buttonhole & GalboRing ring (patented).
This extremely useful system – especially in hotels – makes it easy to use the curtain without compromising the system's appearance.
GalboBain curtains are available in various sizes
GalboBain curtains are compatible with curtain-rods of the same brand and any curtain-rod on the market
Shower curtains:
Classic shower H=210 cm and L=180 cm
Walk-in shower: H=210 cm and L=225 cm
XXL walk-in shower: H=210 cm and L=260 cm
Bathtub curtains:
Asymmetrical bathtub: H=180 cm and L= 225 cm
Symmetrical bathtub: H=180 cm and L = 260 cm
Custom-made curtains:
Maximum height = 250 cm
Maximum length = 260 cm